TenX, Tenero
Folding cosmetic mirror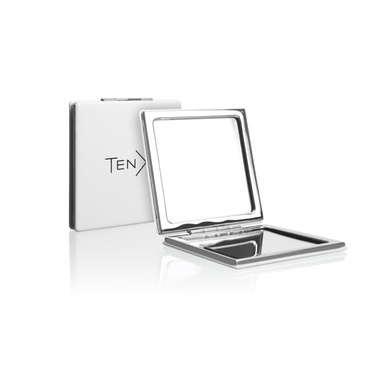 This folding, pocket mirror is a necessary tool for every-day use. Due to its compact size, it fits even the smallest purse. It consists of 2 mirror sides: one is regular, another is magnifying. Stylish and trendy design, packed in a velvet case.
150 ₽
!
Can be paid with the Complimentary account
Small and convenient folding mirror is a perfect makeup tool. Has two sides: regular and magnifying. Stylish and brief, packed in a velvet case, it is a perfect gift to a friend or colleague.
For:
Those, who like compact things.
Those, who are used to keep an eye on their makeup during the day.
Those, who like trendy design.
Those, who is used to put makeup in different situations.
It lets you do a detailed makeup in any situation.
Ergonomic form is easy to hold in hand.
Unique design with TenX logo.
Strong and solid frame.
Pleasant texture.
Can be used as an accessory for makeup
Product feedback Folding cosmetic mirror
Оставь крутой отзыв! Хорошо, если твой отзыв будет конкретным (про вкус/цвет/текстуру/результат и т.д.) и подробным (не просто «нравится», но и почему).
Добавьте одну или несколько фотографий
Frequently bought with this item
Related items
Your location
Attention! Cart contents can be adjusted.