Solnechniy Gorod aid
Футболка «Мамина радость», размер 36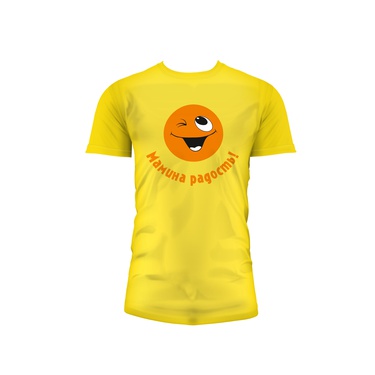 Футболки придутся по душе любому ребенку: они яркие, удобные, с запоминающимся рисунком... А надпись «Мамина радость» непременно порадует родителей. Согласитесь, приятно, когда ваш малыш ходит с такой «визиткой».
Футболка «Мамина радость» – отличный подарок детям ваших друзей и знакомых! Так как их тираж ограничен, этот презент будет оригинальным, а сам «наряд» выгодно отличит ребенка в детсадовской группе или школьном классе.
Размер: 36 (на рост 134 см).
Product feedback Футболка «Мамина радость», размер 36
Оставь крутой отзыв! Хорошо, если твой отзыв будет конкретным (про вкус/цвет/текстуру/результат и т.д.) и подробным (не просто «нравится», но и почему).
Добавьте одну или несколько фотографий
Frequently bought with this item
Related items
Your location
Attention! Cart contents can be adjusted.