Comfort after shave gel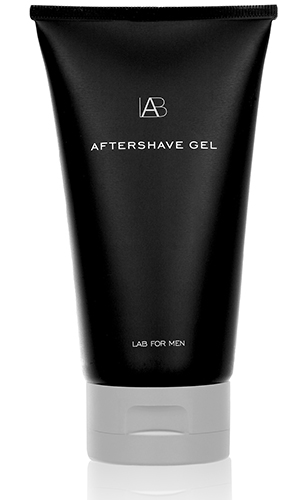 Comfort gel reduces irritation after shaving, providing skin protection during the day. High-tech components help to eliminate peeling, irritation and heals skin damages.
Hyaluronic acid hydrates skin and natural components keep moisture inside.
Face care
Tube 150 ml
Made in Russia
Можно оплатить с подарочного счета
Aftershave gel improves skin condition, heals micro damages, reduces inflammations and soothes. It keeps the appropriate hydro balance, stimulating collagen synthesis. Protecting skin from negative exogenous factors, it gives intensive moisturizing, improving skin structure and its appearance.
For:
Those, who look for an easy care.
Those, who take care of their face.
Those, who appreciate stylish packaging.
Those, who cares about safety.
Reduces skin irritation, healing micro damages.
Keeps appropriate hydro balance.
Gives a feeling of comfort.
Instantly absorbed, without oily of sticky feeling.
Visually improves skin appearance.
Ingredients: demineralized water, CellCode®57, methylene bis-benzotriazolyl tetramethylbutylphenol, ethylhexyl methoxycinnamate hypericum perforatum extract, rosmarinus officinalis extract, green tea extract, ginkgo biloba extract, iris pseudacorus extract, achillea millefolium extract, bambusoideae extract, farnesyl acetate (and) panthenyl triacetate (and) tocopheryl acetate, hypericum perforatum extract, vaccinium vitis-idaea seed oil, ledum palustre extract, polygonum aviculare extract , hydroxyethyl acrylate/sodium acryloyl dimethyl taurate copolymer, oxidized corn oil, cannabis sativa oil, hyaluronic acid, menthyl lactate and ppg-26-buteth-26 and peg-40 hydrogenated castor oil, meadowfoam delta-lactone, xantan gum, citric acid and silver citrate, tocopherol, ascorbic acid, parfum, thymus extract oil, hyssopus officinalis oil, pinus silvestris oil, allantoin, retinol, nicotinic acid.
Oleoxyne SP – oil component, which accelerates blood microcirculation and sells fission process. It conducts other active components, activating them. It has an anti-inflammatory action, heals skin damages, soothes and recovers skin.
Unireduce R-35™ - reduces sebum secretion, strengthens cells membranes, reduces skin irritation.
Covafresh – it has a significant cooling and anti-inflammatory effect, providing a long-lasting feeling of freshness and improving vascular supply.
Meadowlactone™ –protects skin from negative exogenous factors, improving its structure, appearance and hydrating it.
Phytomelatonin – complex of Alps plants extracts. One of the most significant discoveries in cosmetology. It moisturizes skin, has an anti-oxidant effect, contains natural SPF-filters, protecting skin from negative exogenous factors.
Hyaluronic acid – it's a natural hydration tool. One molecule of hyaluronic acid is capable of keeping 100 times more moisture, than its own size. It normalizes hydration balance of skin, stimulating collagen synthesis.
Natural extract, oils and vitamins:
Ginkgo biloba extract, iris extract, yarrow extract, bamboo extract.
Cannabis oil, thymes oil, hyssop oil, pine oil.
Vitamin E, A, PP, C.
With tapping movements apply a small amount of gel to face and neck
Use daily after shaving.
Do not use if intolerant to any of the ingredients.
Рекомендуем также